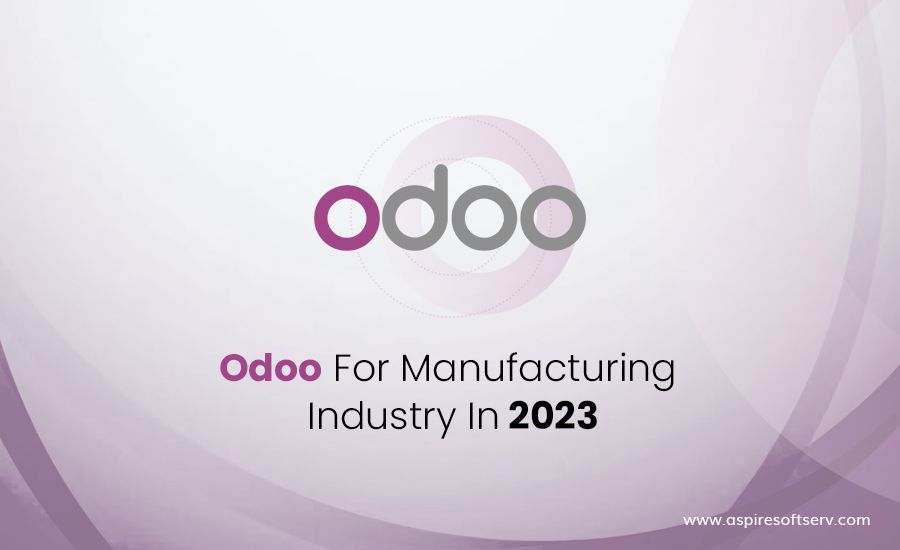 Introduction: 
Manufacturing industries face unique challenges in their operations, including complex supply chains, inventory management, production planning, and quality control. Implementing the right enterprise resource planning (ERP) system can significantly improve efficiency and productivity in the manufacturing process. As an Odoo development company, our team of skilled Odoo developers can provide valuable assistance to manufacturing industries, leveraging the power of Odoo's robust features and functionalities. This article will explore how our Odoo developers can help manufacturing businesses optimize their operations. 
Customized Manufacturing Workflows: 
Our Odoo developers can analyze your manufacturing processes and configure Odoo to align with your specific requirements. They can customize workflows, automate manual tasks, and integrate various sales, inventory, procurement, and production modules. Streamlining and automating processes can eliminate bottlenecks, reduce errors, and enhance overall operational efficiency. 
Production Planning and Scheduling: 
Efficient production planning and scheduling are vital in manufacturing. Our Odoo developers can tailor Odoo's manufacturing module to support your production planning needs. They can help you set up an accurate bill of materials (BOM), define routing operations, create work centers, and manage production orders. With Odoo, you can optimize production schedules, track work progress in real-time, and ensure timely delivery of products. 
Inventory Management and Warehouse Optimization: 
Inventory management is crucial in manufacturing to minimize stockouts, reduce carrying costs, and improve cash flow. Our Odoo developers can assist in implementing Odoo's inventory management module, enabling you to efficiently track stock levels, manage multiple warehouses, and automate inventory replenishment. They can also integrate barcode scanners or RFID systems to streamline inventory operations and reduce manual errors. 
Quality Control and Assurance: 
Maintaining high product quality is essential for customer satisfaction and brand reputation. Our Odoo developers can help you configure Odoo's quality control module to set up quality checks, define inspection criteria, and track non-conformances. They can create customized quality control workflows and implement measures for continuous improvement, ensuring that your manufacturing processes adhere to the highest standards. 
Real-time Reporting and Analytics: 
Data-driven decision-making is crucial in manufacturing. Our Odoo developers can design customized reports and dashboards using Odoo's reporting and business intelligence tools. They can help you gain insights into key performance indicators (KPIs), production costs, inventory levels, sales trends, and more. Real-time analytics empower you to identify areas for improvement, optimize resource allocation, and make informed strategic decisions. 
Integration with External Systems: 
Manufacturing businesses often rely on external systems such as customer relationship management (CRM), e-commerce platforms, or third-party logistics providers. Our Odoo developers can integrate Odoo with these systems, enabling seamless data exchange and improving information flow across the organization. Integrated systems enhance efficiency, reduce manual data entry, and provide a holistic view of manufacturing operations. 
Conclusion: 
By harnessing the expertise of our Odoo developers, manufacturing businesses can unlock the full potential of Odoo as a comprehensive ERP solution. From customized workflows and production planning to inventory management, quality control, and real-time reporting, our team can tailor Odoo to suit the specific needs of your manufacturing industry. With streamlined processes, improved visibility, and data-driven insights, you can enhance operational efficiency, reduce costs, and drive growth in your manufacturing business.