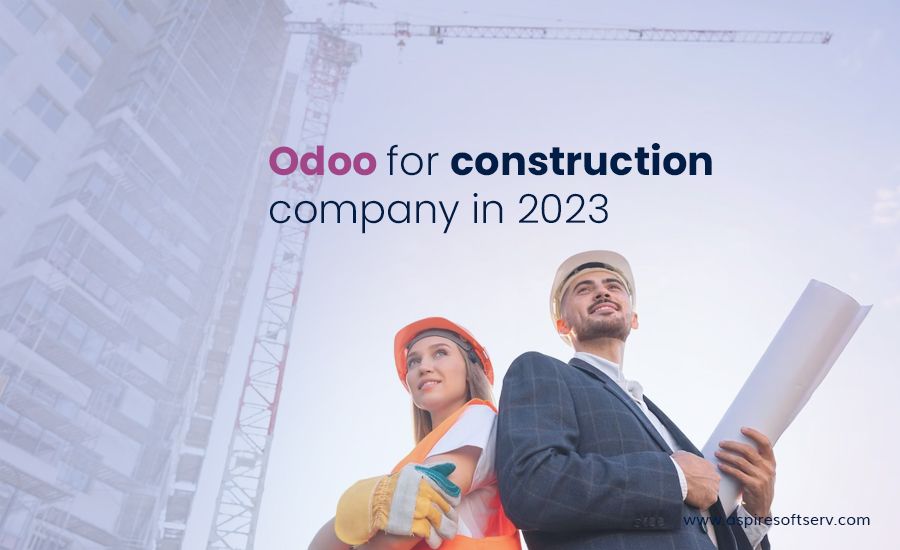 Introduction:
The construction industry is known for its complexity, involving project management, resource allocation, subcontractor coordination, and financial tracking. To succeed in this competitive landscape, construction companies need efficient tools to streamline their operations and ensure project success. In 2023, Odoo, a powerful enterprise resource planning (ERP) solution, can play a pivotal role in transforming construction companies. In this article, we will explore how Odoo can benefit construction companies and enhance their operations in the year 2023.   
Project Management and Planning:
Odoo offers robust project management capabilities tailored for construction companies. Our construction-focused Odoo experts can help you utilize Odoo's project management module to create detailed project plans, assign tasks, allocate resources, and track progress. With Odoo's Gantt charts and Kanban views, you can gain a clear overview of your projects, manage timelines, and effectively communicate with your team. 
Resource Allocation and Equipment Management:
Efficient resource allocation is critical in construction projects. Odoo's resource management module enables you to plan and assign resources such as labor, machinery, and equipment to projects. Our Odoo developers can help you optimize resource allocation, avoid conflicts, and track resource usage in real time. Odoo can also assist in managing equipment maintenance schedules, ensuring that your machinery is in optimal condition for each project. 
Subcontractor Management:
In construction, subcontractors play a significant role. Odoo's subcontractor management features allow you to maintain a comprehensive database of subcontractors, track their availability, and manage contracts and payments. Our Odoo experts can configure Odoo to streamline the subcontractor management process, enabling seamless collaboration, efficient communication, and timely payments to subcontractors. 
Financial Tracking and Cost Control:
Construction projects involve complex financial management. Odoo's accounting and finance modules provide comprehensive features to track project costs, manage budgets, and generate accurate financial reports. Our Odoo developers can integrate these modules with other construction-specific features to provide a holistic view of project finances, including invoicing, payment tracking, and cost analysis. This enables you to control costs, improve cash flow, and make informed financial decisions. 
Document Management and Collaboration:
Effective document management and collaboration are essential in construction projects. Odoo's document management module enables centralized storage, version control, and easy access to project-related documents, such as blueprints, contracts, and permits. Our Odoo experts can configure document management features to facilitate collaboration, ensuring that project stakeholders have access to the latest information, and reducing errors and delays. 
Mobile Access and Field Operations:
Construction projects often require field operations and on-site data collection. Odoo's mobile app allows field staff to access project information, update progress, and capture data in real time. Our Odoo developers can help you leverage Odoo's mobile capabilities to streamline field operations, improve communication between the office and the field, and ensure accurate data capture for project tracking and reporting. 
Conclusion:
In 2023, Odoo presents a powerful solution for construction companies looking to streamline their operations and achieve project success. With project management and planning, resource allocation, subcontractor management, financial tracking, document management, and mobile access capabilities, Odoo can significantly enhance construction operations. Partnering with our Odoo development experts, you can unlock the full potential of Odoo and gain a competitive advantage in the construction industry, driving efficiency, productivity, and profitability in your company.